Home/Careers/Job Opportunities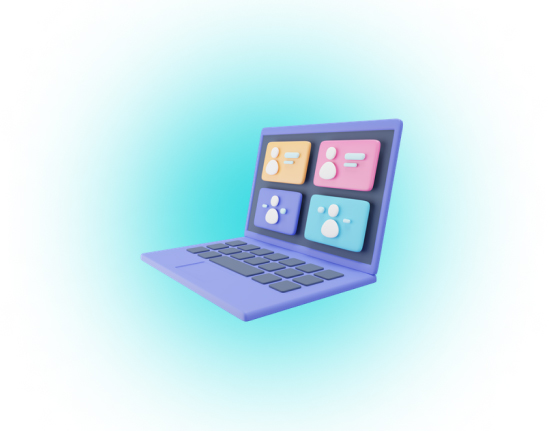 Talent Acquisition and Development Specialist
The Objective of the Position:

It is the responsibility of the Talent Acquisition and Development Specialist to shape, implement and lead two of the highest priority components of the company: human capital strategy, attracting and developing top talent, and allowing it to achieve its strategic business goals in a dynamic, digital environment. This role's core focus is to own the end-to-end talent acquisition function to deliver on the goal of attracting and hiring best-in-class talent across all aspects of the business.
Partner with the company's leadership to develop, articulate, and promote an authentic and compelling employer brand.

Establishing innovative and best practice processes for assessing talent, including screening criteria, interview formats, and analytical and technical tests and assignments.

Develop communication norms and approaches that lead to a positive experience for all candidates throughout the recruiting lifecycle.

Broaden the candidate pipeline to ensure the company is accessing and attracting an increasingly diverse mix of top talent.

Configuring the company's applicant tracking system to enable streamlined and automated processes, as well as provide access to data analytics for evaluating and assessing progress and outcomes.

Develop and implement a robust training and development program, blending customised in-house content delivery and external expertise and perspectives. The training program should aim to enhance skills and knowledge, motivate and retain employees, strengthen collaboration and team dynamics, and contribute to the company's culture of continuous learning and innovation.

Support to the employee life cycle processes (recruitment, hiring, professional development and

retention).

Organisation's employee experience map design and continuous improvement.

Implementing the employee development plan and training in coordination with the leaders.

Responsible for the implementation of the culture and internal communication plan.

Manage and measure of initiatives that foster a digital and innovative organisational climate

Responsible for the administrative management of human resources and Cloudworkz talent database.
Key Performance Indicators:
Product improvement efficiency

Qualified candidates per opening

Application completion rate

Source quality

Time to hire

Quality of hire

Cost per hire

First-year turnover rate
Skills, Knowledge, Experience
Bachelor's degree required. Master's degree in business or human resources, psychology, or similar will be preferred.

5-7 years of full lifecycle recruiting experience with a combination of corporate recruiting and agency experience. Experience shaping and managing training programs preferred.

Proven experience managing hybrid or remote workforce

Experience within the asset management, technology, and/or professional services industries, in remote locations

Leadership experience with a passion for shaping teams and developing/mentoring junior team members. 

Proven history of designing and managing complex processes while successfully implementing organisational change.

Excellent communication skills 

Ability to build strong relationships, influence outcomes, and gain respect as a trusted advisor.

Ability to see the big picture, question existing ways of doing things, and look for ways to improve efficiency and effectiveness.

Demonstrates high integrity at all times, 

Ability to handle sensitive and confidential information

Positive, can-do attitude with a high level of energy and strong work ethic
Data Scientist to migrate to Power BI